Current Mission
It is over 75 years since the Squadron was first formed and we are still going strong! The 458 Squadron Association exists to serve the needs of our Veterans, who served their respective countries in each one's time of need. Our Veterans served with the Allied Airforces: predominantly from the Royal Australian Air Force, and also from the Royal New Zealand Air Force, the Royal Air Force, the Royal Canadian Air Force and the South African Air Force. In the words of the late Veteran and former Association President, Peter Alexander CMG, OBE, OAM who dedicated the 2nd edition of the official history book of 458 Squadron 'We Find and Destroy': "To the wives and to the widows of 458 Squadron – and to those girls whose young men died in 458 Squadron service, before they could return." In this same spirit, we also serve the needs of the ladies of 458 Squadron.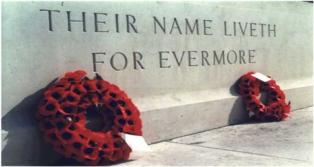 The Association's governing body is the Squadron Council in Sydney, NSW, Australia. Its constitution annually elects a President and Vice-Presidents , a Treasurer, a Secretary, a Newsletter Editor and a Newsletter Publisher. Throughout the last 60+ years, Presidents have been elected from all countries of those who served. Traditionally the Vice-Presidents have been elected from New Zealand, Canada, and the UK when the elected President is from Australia. Sub-branches or Flights, as we refer to them, also comprise the Association. We have Flights in New Zealand, Canada, the UK and the States of Australia – currently Queensland, South Australia, Victoria and Western Australia. Each Flight has its own elected office bearers including President, vice President(s), Treasurer, Secretary, and Flight/Newsletter Correspondent. A newly added role is Website representative. This structure exists to serve our Veterans, their spouses, widows, and also their carers and support networks.
One exemplary illustration of the Association serving its members is provided by the official approval of the Squadron's Badge/Crest. Although it took many years of dedicated work corresponding with defence authorities, it was finally approved in 2008 – over 60 years after the Squadron's war time operations. Refer to the official letter and go to the WWII Mission page for more details on our Crest. The ceremony of Badge dedication /approval in the RAF St. Clement Danes church in London was held in March 2009.
Speaking of many years of effort, the Squadron's Journal /Newsletter published by the Association, has been serving the needs of our Veterans and members for over 65 years. The November 2014 edition was number 250!
This website is the 21st century extension of The Journal. Looking at all the links and sub-links on the Homepage: About Us, Honour Roll, Nominal Roll, Anzac Day, News/Events, Newsletters/ Publications, Official Squadron Albums, Contact Us, Services for Veterans & Widows, etc gives you an idea of the enhanced services we endeavour to provide.