Publications
---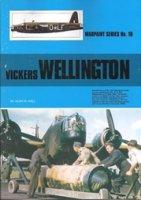 VICKERS WELLINGTON
Warpaint series no. 10
by Alan W. Hall
See also Book Review of Wellington Aircraft with mentions of 458 Squadron, including some 458 mementos, by Neil Flentje
---
---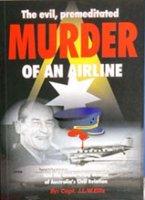 THE EVIL PREMEDITATED MURDER OF AN AIRLINE.
by Capt. J. L. W. Ellis
Jack also includes a section on flying with 458: "Our Squadron was a Torpedo bomber Squadron and a Torpedo Squadron has to be known to be understood and appreciated. To me all those crews were special. To successfully drop a torpedo, the aircraft has to be below 100 feet, but too low and the torp may explode on impact with the water, so one couldn't creep along on the water, the speed must be below 100 knots – no quick dash in and get it over. The aircraft after pointing up to the target ship must be held steady to assess drift, no dodging the flack and of course the target ship and all of it's escort ships could see exactly where we were in direction from their radar. However, we had one thing in our favour, they could not tell our height, all lights were extinguished on and in the aircraft – but to see masses of flack passing either over or under was no great comfort. If the aircraft was hit it was absolute curtains, you would understand that, if once you saw the masses of tracer, knowing that tracer was just one in six of all the bullets coming your way. The torpedo release point recommended was to be no greater than one mile. Getting bloody close isn't it? That distance could be read on our radar and even at only 100 knots, after release it was too close to turn and in any case unwise to offer such a wide expanse of aircraft to those searching gunner's eyes, so it had to be straight over the top.
So if the flack was below, full throttle for maximum speed and then begin climbing – but if the flack was above, put the nose down and turn up the wick to full power, then at the last moment, pull up and hope. Remarkable how it was generally successful."
---
---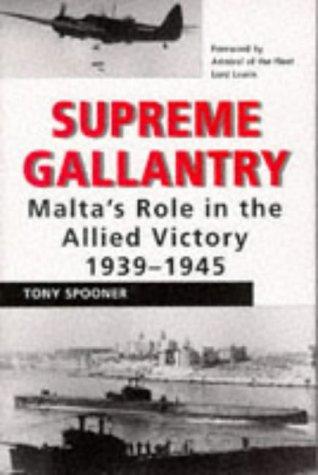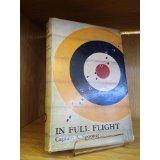 SUPREME GALLANTRY AND IN FULL FLIGHT.
by Tony Spooner DSO DFC
The late Tony Spooner, DSO, DFC. was involved in the early introduction and formulation of tactics in air torpedo and bombing shipping attacks in 1941-42, involving Wellingtons, Beauforts and later Beaufighters.
See links below for both books available at Amazon Books.
---
RAAF BOMBERS OVER GERMANY 1941-42
by Anthony Cooper. The book features 458 Squadron during its Bomber Command days (and 455, 460 Sqdns). The Association is delighted about its publication and congratulates Tony for his dedicated and commendable authorship. Members of the Victoria Flight committee were very pleased to attend the book launch in Brisbane on 10/5/2017. It can be readily purchased on-line by searching for it using your preferred search engine or requesting/ordering it at your nearest bookshop.
Tony's website describes many of his publications, including a Newspaper article of his profile.
---
SURVIVAL OF A BOMBER COMMAND PILOT AND DEAR EVERYBODY
D. Meredith McFadden, who is the wife of the late 458er Bill McFadden, has just launched (Sept. 2017 at the RAF Club in London) the second self-published book in the series about his wartime service. Available for purchase from her marvellous website: McFadden & Buttrey.
Survival of a Bomber Command Pilot By: D Meredith McFadden. Tells how a young Queensland boy joined the RAAF and survived the perils of World War II - only just. Published: 2016. As an Aircraftsman Second Class, Bill McFadden rose through the ranks and ended the war as a Wing Commander and PA to Air Vice-Marshal Wrigley, Air Officer Commanding RAAF Overseas HQ in London. In between, he served as a Sergeant Pilot in Bomber Command in England where he was wounded in combat. In Malta, in a night time sortie, he torpedoed an enemy ship for which he was awarded the DFM.
Dear Everybody – Letters from a Bomber Command Pilot By: D Meredith McFadden. Original source material from a World War Two pilot. Published: 2017. Vice Chairman of the RAF Club, Air Commodore Peacock-Edwards wrote the foreword.
---
Multimedia
---