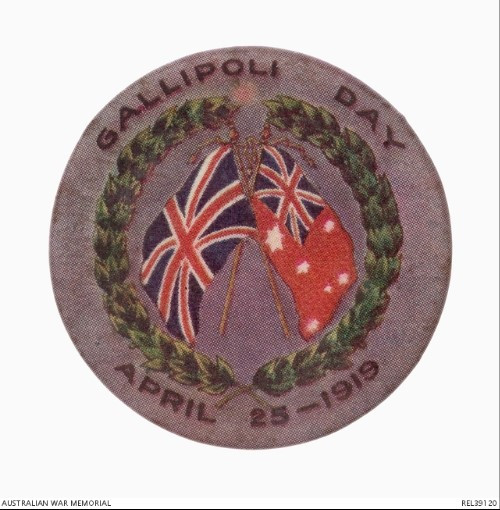 Check your local RSL for details of your local march, and RSL website.
"Anzac is not merely about loss. It is about courage, and endurance, and duty, and love of country, and mateship, and good humour and the survival of a sense of self-worth and decency in the face of dreadful odds."
Sir William Deane, former Governor-General of Australia.
A picture of a fundraising badge from 1919. Part of early commemorative events surrounding Anzac Day - also, in these early days, known as 'Gallipoli Day'.
For all 2019 details & other Locations please go to the Anzac Day Page.
By the way, our WEBSITE had its seventh birthday on the 18th of April.
Information for Radio and Television Commentators
Reports from the Day now posted.
---