A gift to the Squadron's Library
Mar28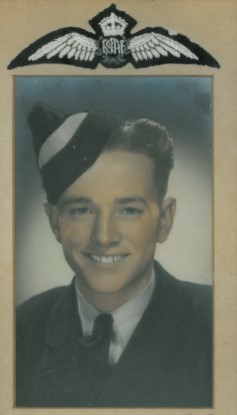 The late Eric Jewell (who recently left us) made a very generous donation of his Book collection to the Squadron. It is now in the 458 Vic Flight library collection. Contact us if you would like to loan one; perhaps Anzac Day would be a convenient opportunity. Here is a listing:
•1st, 2nd and 3rd Editions of our very own history: "We Find and Destroy"
•'Flak' and 'Fly' authored by Michael Veitch
•'Bomber Offensive' by Marshal of the R.A.F. Sir Arthur Harris
•'Coastal Command'. The Air Ministry account of the part it played in the battle of the seas. His Majesty's Stationary Office
•'Bombers' Battle: Bomber Command's Three Years of War by A Wing Commander
•'Finest Hour' by Tim Clayton and Phil Craig (the book of the BBC TV series)
•'Task for Coastal Command' by Hector Bolitho. (Operations against U-boats, etc)
•'Per Ardua: The Rise of British Air Power 1911 – 1939' by Hilary St. George Saunders
•'The Fleet Air Arm. A short account of its History' by John Moore
•'Bomber Command' by Len Deighton
•'Tiger Squadron' by Wing Commander Ira ("Taffy") Jones
•'Bomber Boys' by Patrick Bishop
•'Strike and Return' by Peter Firkins
•'Reach for the Sky. Douglas Bader, his life Story' by Paul Brickhill
•'Against the Sun. The Story of Wing Commander Roland Beamont.' By Edward Lanchbery
•'Across the Parallel. The Australian 77th Squadron & USAF in the Korean War.' By George Odgers
•'The Wooden Horse' by Eric Williams (escape from a German prison camp)
•And by P. R. Reid: 'The Colditz Story' and 'The Latter Days'
THANK YOU Eric.
---