Commemorating the 75th anniversary of the End of WWII: Special Newsletter #266
Sep15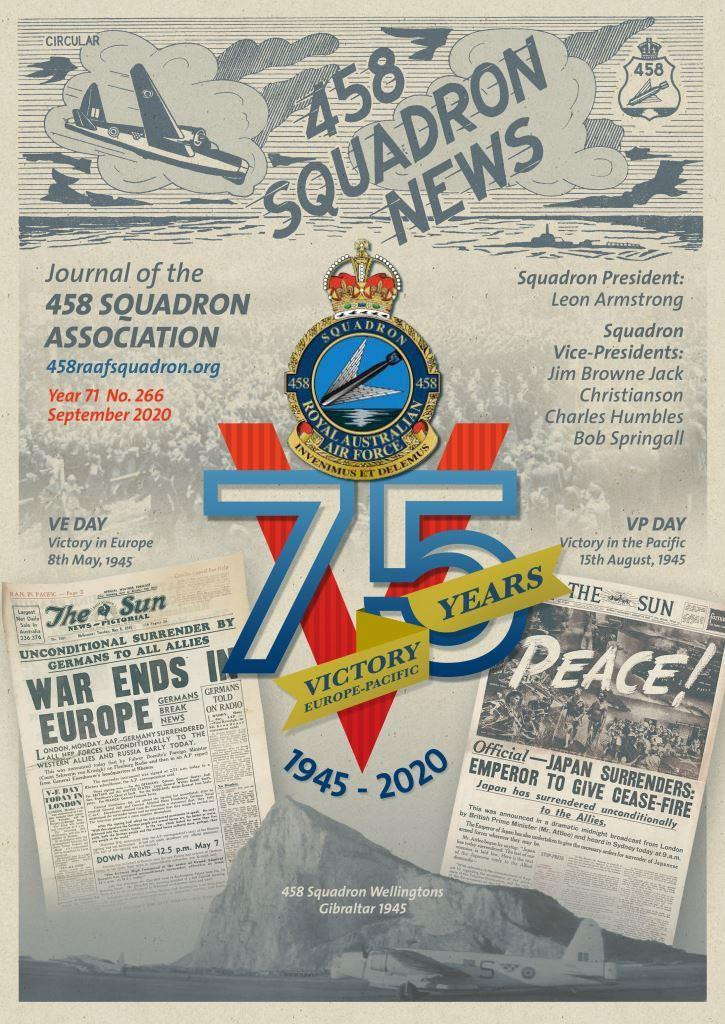 In this year, the 75th anniversary of the Commemoration of Victory in Europe Day, VE Day: 8th of May 1945 and Victory in the Pacific Day, VP Day: 15th of August 1945 we pause to remember the ultimate sacrifice made by those who served with 458 RAAF Squadron, giving their lives during World War II.
They are buried and memorialized in nearly every country they served in: the UK, France, Belgium, Egypt, Malta, Tunisia, Algeria, Sardinia, Sicily, Corsica, Italy, Gibraltar, Germany. We owe them a great debt of gratitude. Lest We Forget.
The Special VE VP 75th Anniversary Newsletter #266 is now available at our Newsletters page.
458 Squadron served from July 1941 through to June 1945 in the European theatre of WWII. And a good number of 458ers returned to Australia to answer the call in the Pacific theatre.
---