Bill Flentje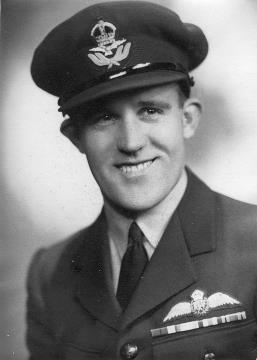 Bill was born in a horse drawn buggy, on the way to the hospital at Camberwell, Victoria, on the 21st July 1918. Bill started school at Rochester, then to Middle Park, Geelong, West Brunswick, and Ringwood. He can just remember the horse drawn tram that ran from Princes Bridge to Burwood. At West Brunswick, he caught a horse-drawn cab at one penny per trip to Sydney Road, then a cable tram to Coburg High school. After Coburg High School he went to Wesley College, and met up with Ian Johnson who later became Captain of the Australian Cricket team.
Bill gained his Leaving certificate at Wesley and played cricket, football and rowed in the Wesley 3rd crew. After leaving Wesley, Bill sat for the entrance examination to Creswick Forestry School in 1936. The Forest Course lasted for 3 years and he qualified for the Diploma of Forestry.
Bill was accepted as a Forest Officer with the Victorian Forests Commission in 1939. After a short period in Head Office, Bill was called up for compulsory military training service for a couple of months with a C.M.F Engineers Unit at Trawool near Seymour. Bill then returned to Forestry Commission Vic Head Office. About this time Bill and his brother Jack who was also a Forest Officer tried to enlist in the Air Force, but the Forest Service had been declared a Reserved Occupation, so their applications were refused at that time. Eventually, Jack was allowed to join the Air Force. And later still, Bill was permitted to join the Air Force on leave from the Forests Commission.
In the meantime, after a short period in Head Office to become familiar with office procedures and personnel with whom you may need to communicate with, Bill was posted to the Neerim South forest district. After a short period at the office, Bill became the Assistant Forester at the Toorongo Sub-district which was the centre for some extensive timber salvage operations as the whole area had been devastated by the 1939 bushfires. Mountain Ash forests are completely killed by fire and can only recover by seedling regrowth, not like Eucalypts that have Stringybark or Ironbark which can reproduce new foliage again. There were 5 sawmills recovering killed timber, other operators felling the killed trees into logs that couldn't be utilized immediately but had to be carted into dumps and covered with water to preserve them for future use. There were two camps, one for road construction and one for timber salvage operations. Bill bought an Ariel motor-bike for transport and had a two roomed hut for office and accommodation. There was a mess hut and a cook at the near-by camp which provided meals.
On the 9th October 1942, Bill was finally enlisted in the R.A.A.F. The person to replace him at Toorongo was Alf Leslie who spent a week at the camp to take over before Bill left. He had been a fellow student at Creswick Forestry School with Bill in Bill's last year at Creswick.
Bill went to Victor Harbour for his Initial Training Course in the R.A.A.F. It was theoretical – no flying and lasted 3 months till just before Christmas.
On the 1St January 1943 Bill started Preliminary Flying Training at Benalla. This involved learning to fly the single engine two winged Tiger Moth aircraft. Here he met up again with Ian Johnson who had been at Wesley at the same time as him. Ian at Benalla, was one of the flying instructors. Bill's instructor was an older man, Flying Officer Irving whose policy it was to tell each of his pupils that they were no good and would never get through. When you found out that all of his 4 other pupils got the same message, it ceased to worry you.
He also kept you from going solo till the last minute, then hopped out and just said "off you go" and that was it. If you had not gone solo before you had 10 hours flying, you were grounded, and that was it. Some instructors sent their pupils soloing from as low as 6 hours tutoring, but not F.0 Irving. His policy was 9 1/2hours.
The most usual fault causing grounding was not being able to judge your height above the ground when you were landing i.e. trying to land when you were still 10 feet or more above ground instead of 2 or 3 feet above. You also had to learn to get into a spin, and how to get out of it, to do steep turns, and even loop the loop, successfully.
You also had to be able to fly and land solo at night. The course at Benalla continued for three months till the end of March, 1943.
CANADA
Then Bill was transferred to Claresholm in Alberta Canada for Secondary Flying Training. He travelled by train to Sydney, then by ship to San Francisco, train to Vancouver in Canada, and on to Calgary then to Claresholm. The Course began at the beginning of June 1943, and finished in mid September 1943. The aircraft involved Cessna single engined monoplanes, and the trainees were partly Australian and partly New Zealanders. Three of the Instructors were also Australians. The Training School or Squadron was part of the Empire Training Scheme, which was set up to provide training free from danger areas. Training involved navigational exercises, formation flying exercises etc. There were also opportunities for sight-seeing – Banff and the Rocky Mountains. A cricket team was also formed, and one of the senior staff had access to a Dakota transport plane to take the team to other Empire Training Units operating not too far away, and on one occasion they played a game against a Calgary civilian term. So Bill can honestly claim to have played international cricket??? If you passed the course, you were presented with wings to wear on the uniform and promoted to Sergeant.
CHARLOTTETOWN
Bill was then transferred to No 31 General Reconnaissance Squadron at Charlottetown on Prince Edward Island off the East Coast of Canada, to Coastal Command training course, so, apparently he would wind up in Coastal Command instead of Bomber Command. Only 2 Australians were in this Course – Bill and Wally Watts from Queensland, they had about a weeks leave after the course finished just before Christmas day in 1943. While on leave Bill took a train trip to Washington in the U.S.A. It was a really cold windy day. He visited the Department of Agriculture and obtained some literature on forestry to read on the trip to England by ship in a few days time. It was mid-winter in Canada while they were waiting to board ship in Halifax after completing the Course on Prince Edward Island Bill remembers some friendly people invited 3 Australians and another airman to their home for Christmas day which was very kind of them. Their name was McLeod. He also remembers that in their mess hut at the Airforce station in Halifax where they awaited to board ship and were snowed in, ice formed about an inch thick on the inside of the windows. Eventually, after a short time, perhaps a week or two, they boarded ship and travelled to Liverpool in England.
ENGLAND
One morning while Bill was perusing the forest literature he had acquired in Washington, another unknown airman happened to notice what Bill was reading, and said to him" Are you interested in forestry?" and Bill said" yes" and the stranger replied "I've got a brother in forestry in Victoria" so Bill said "What's his name?" Alf Leslie was the reply. Bill said "He's the chap who has taken my place when I joined the Airforce" so this was his brother Ken. As a further coincidence, it later turned out that Ken Leslie and Bill who had so far, followed separate courses to get to the same point as Sgt Pilot status were reunited on board the same ship in the Atlantic Ocean and were then to continue together for some time. The ship berthed at Liverpool in England, and they went to a holding camp at Brighton, and were posted to an Advanced Training Course at Banff in Scotland.
CAIRO
After two weeks in Scotland the course was cancelled and they were posted to the Middle East and transferred to Blackpool to have inoculations for diseases and wait for another ship to take them to Cairo in the Mediterranean. Here in an old Palace in a suburb of CAIRO they were billeted again for a few days and had an opportunity to obtain a guide and camels to ride to visit the Pyramids and the Sphynx.
PALESTINE
Within a few days, they went by train to JERUSALEM in PALESTINE, and then to No.78 Operational Training Unit in a desert area in Palestine. They were introduced to twin engined Wellington Mk (14) aircraft and separated into 3 crews of 6 airmen. Bill's aircrew consisted of Tony Harris, Captain and 1st Pilot, Bill 2nd Pilot, Bill McDonald Navigator and 3 Wireless Air Gunners (W.A.Gs) Dudley McKay, Bob Bruce, and Geoff Burgess.
The training at 78 Operational Training Unit in Palestine at EIN SHEMER south-west of the sea of Galilee lasted for about a month in June and July 1944, getting used to flying the Wellington aircraft which was fitted with Air to Sea visual equipment at the front, a Searchlight about 3 feet diameter, in the belly under the aircraft which could be turned and directed by the 2nd pilot and a 4 Cannon Turret at the rear, operated by one of the Wireless Air Gunners to operate which they did in turns together with the radio, and other duties as need be.
Some reconnaissance navigation exercises involved trips down the MEDITERRANIAN SEA as far as Cyprus and back. At the end of the course they had a few days leave in Jerusalem and Bill visited the Church of the Nativity at Bethlehem, the Garden tomb in Jerusalem, the Dead Sea, the Dome of the Rock, also known as the Mosque of Omar. Bill also contacted the Forest Department and Dr A.Y. Goor introduced him to an English forester working in the Department who took him round on his motor bike for a couple of days to a forest nursery at Nazareth and other areas.
ITALY
After completing training in Palestine, the 3 crews travelled by ship to Taranto on the Southern coast of Italy, then by vehicle to Erialans close to Naples, Pompei and Mt Vesuvius.
458 SQUADRON.
Finally they transferred by DC3 aircraft to 458 Squadron located at Alghero on the west coast of Sardinia. Things were pretty quiet there, as the German army had been forced out of North Africa were being pushed northwards through the southern part of Italy. Within a fortnight the whole of the squadron aircrews and ground staff had to be transferred to Foggia in Italy. The transfer was difficult. The aircrews flew the aircraft with some other passengers, but the bulk of the personnel about 600 and equipment followed by ship which sprang a leak and caused further delay before arrival at Foggia in the centre of the southern part of Italy.
AT WAR
Operations began on the 4th October 1944. The German army had been forced to retreat to somewhere north of Rome, and 458 Squadron were required to patrol the Gulf of Venice of the northern section of the Adriatic Sea, between Venice and Yugoslavia to prevent supplies and reinforcements to the German army being supplied by sea. The operation involved a 6 hour trip at night, and the Wellington aircraft carried 6 x 250 lb bombs which had to be jettisoned in the sea before landing again if no targets were sighted.
THE WORST TRIP
The worst trip that Bill and crew were involved in was due to the weather. At the briefing before take off there was some concern about the weather report, so, although 4 aircraft and crews make the usual trip each night, only one crew was being dispatched until the first crew provided a weather report from the patrol area. After a normal flight until they neared Venice, Bill in the 2nd Pilots seat was looking ahead, and although it was a dark night, it looked as though they were flying into a darker wall ahead. Within a minute or so, the aircraft was being rocked about and the Captain Tony tried to turn back out of the turbulence. Bill felt he was being pushed upwards, and watched the altimeter needle turning steadily round like a clock with a broken regulator, then it levelled out at 150 feet on the altimeter, and Tony regained control. Bill said to Tony I thought we were going to become a submarine, and Tony replied "I was trying to fight for control all the way. As it was too dark to see the water they couldn't tell how close to, or far from, the water they actually were, or whether the altimeter was correct or not. They radioed to base that the weather in the patrol area was quite impossible. Part way back to base, although calm on the outward, they were subjected to a completely similar occurrence and safe result, but found they had been turned round 180 deg and were heading north instead of south. Arriving back in Foggia, Tony said to Bill, that with this heavy cross wind, you'll have to kick your left foot on the rudder as soon as you feel the wheels touch the tarmac to straighten the plane on the landing strip or we may tip over. It will take the two of us to get the angle straightened up. Thankfully they made a safe landing, thanks to Tony's skill and foresight.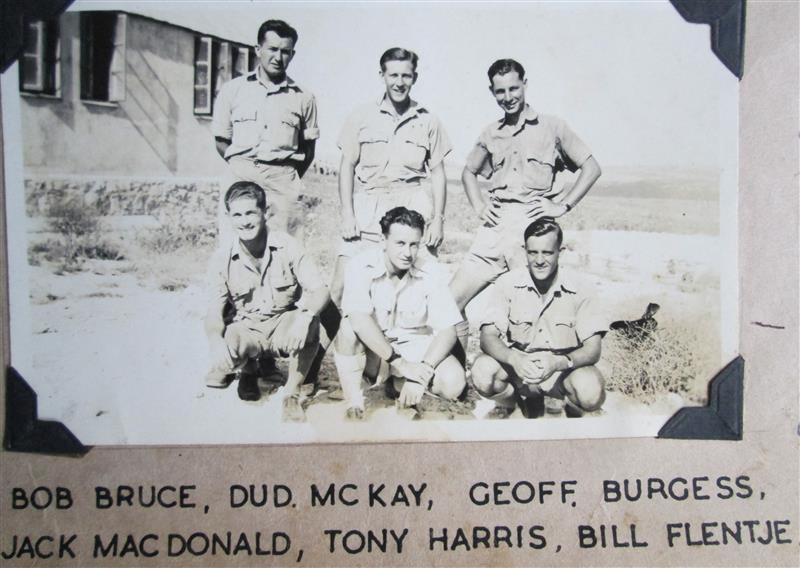 GIBRALTAR
By the end of December 1944 the German Army had been forced to retreat further north to between Ravenna and Florence in Italy and the Gulf of Venice was no longer under threat so on 27th January the squadron started to transfer to Gibraltar to patrol for German submarines known as U-boats and to guard the shipping in the Mediterranean sea and passing through the Straits of Gibraltar. The aircrews flew the planes via Sicily and noticed a small amount of smoke coming from the volcano Mt. Etna, on the way and landed on the North African coast at Algiers and continued to Gibraltar the next day.
Flying was more relaxed in Gibraltar from February to March as the war in Europe was steadily coming to an end but not without incident. They had a trip with others one day to search for a large object floating in the ocean west of Spain that had broken away from the invasion fleet on D Day and could be a disaster for shipping. It wasn't in Bill's crews search area, but it was found and the Navy destroyed it. They were flying for 9 hours that day.
Other flights involved patrolling shipping convoys, low level practice bombing and using the Leigh light (searchlight) to identify objects sighted in the radar equipment. Often the radar equipment located a shoal of porpoises surfacing out of the water. At one stage an RAF launch boat was provided for practicing homing onto objects on the water using the radar (ASV equipment) then the Leigh light was used to identify the launch. On 12 February 1945 the crew flying at 2am was captained by Flight Sergeant Fox as Pilot. In the launch with its Captain were Pilot Officer Tony Harris and two of his crew, Bill and navigator W. McDonald. The aircraft was seen to line up in the direction of the Launch on a normal run, but then it was seen to hit the water, then a burst of flame. The launch was immediately accelerated to top speed in the required direction. As it proved to be 2 miles away it took some time to get there. Two men were rescued, Flight Sgt. Egan a Wireless air-gunner and Flight Sgt Taylor 2nd Pilot who was at the front of the aircraft and was thrown through the Perspex front of the aircraft. They were only slightly injured but shocked. The pilot Flight Sgt Fox wearing a Mae West jacket was found floating in the water, but showing no sign of life was gathered into the Launch boat, but showed no response to resuscitation. There was no sign of the other 3 airmen or any sign of the aircraft. It was assumed that the other 3 men went down with the aircraft.
CRICKET ON GIBRALTAR
On the lighter side, a few cricket matches occupied some recreation time on Gibraltar. The Army, Navy, South African Air Force and civilians already had teams and the Army more than one. A notable test cricket umpire Frank Chester happened to be there in the British Mechanical and Engineers Army who has been highly regarded in Don Bradman's Farewell to Cricket and the umpire Dickie Bird autobiography umpired all matches. So 458 Squadron formed a team. The Captain was F.0. W Johnson who made 4 centuries and he and Bill made a record opening partnership for Gibraltar cricket and the team made a record highest score for cricket at Gibraltar of 7 out for 398. They were unbeaten till the last match when it was a challenge between 458 team against a team chosen from the rest of the Rock. The squadron then was beaten by 57 runs.
Before the end of hostilities, F/O J. Ellis and crew were on patrol and received a blip on the radar screen, made an about turn and homed in on a definite U-boat diving to escape and straddled the point where the submarine disappeared with depth charges. They were unable to detect any certain result but notified the Royal Navy of their sighting and position. The Navy found the U-boat hiding amongst some Spanish fishing boats, The U-boat was damaged but the Navy personnel managed to board the U-boat prevent it being scuttled and towed it into captivity into Gibraltar. After hostilities ended in May 1945 two other U-boats surrendered and were escorted into Gibraltar by 458 crews piloted by F/O Thomson and W.0 Bailey.
DISBANDED
The squadron was disbanded on the 9th of June 1945 at the side of the broad Gibraltar runway which extends some distance out into sea by Air Vice Marshal Stevens A.O.C. of the Rock. This was his introduction: "I have come here today to perform an undertaking which for once gives me no pleasure whatsoever. I come to take the final salute from you officers and men who from one of the best units I have had the pleasure to have had under my command" A few days later, the crews had to fly the Wellington aircraft back to Britain and land them at the Valley aerodrome in Wales after landing at Marseilles in France overnight on the way. Then they reported to the transit depot at Beccles, in East England to await posting back to Australia as the war against Japan was continuing. The information at Beccles was that repatriation would take weeks to eventuate because of the large number of Personnel and lack of transport.
CHAUFFEUR
Bill was given a leave pass and ration tickets for two weeks and a rail ticket to Limerick in S.W. Ireland which he didn't get to, but visited his cousin Colin Horne (at Belfast University) and family in Belfast. Then he visited the Forests Commission in London, found that the Chairman was an Australian Sir Roy L Robinson, an ex Rhodes Scholar from Adelaide who had eventually gone to Oxford University, becoming chairman of the British Forestry Commission. After a conversation whereby Bill had explained his situation, the Chairman explained his situation, that he, at the time, didn't have a chauffeur — that his nephew who worked in Kodak house and had just been on leave for two weeks and been his chauffeur, had gone back to work, so, how would it suit Bill to take over. Bill was prepared to accept straight away, but the Chairman suggested he first consult with his nephew Russel Robinson at Kodak house which Bill did. Russel commented that Sir Roy was a bit of a back seat driver but the fact that the vehicle was a 12 cylinder Ford Lincoln Zephyr, Convinced Bill to accept the job. Normally Bill would drive Sir Roy backwards and forwards from home at Guildford to work in London each day, and be accommodated at the family home each night. Occasionally there were day trips, e.g. to the New Forest where they met British foresters and learned something about British forests and how they were managed.
One trip involved a trip to Scotland where the Chairman had to meet for discussion with the Duke of Buccleuch at Drumlanrig Castle. Bill drove the car to Edinburgh on his own during the day and paused to look at York Cathedral on the way. The Chairman spent the day in the office then caught the train in the evening to Edinburgh. Next day they went on to Drumlanrig Castle. Bill was introduced to the Duke and Duchess, and while the Duke who was President of the Scottish Forestry Association and the Chairman had business to discuss, the Duchess entertained Bill and two other visitors by showing them over the Castle and surrounds. At the end of the visit, the Duchess asked Bill to deliver a parcel to a railway porter in London who had done a favour for her, and also if he got back to Australia in time, to visit their daughter who was in the Women's Airforce in Melbourne and inform her that he had been to see her mother in Scotland. But having decided to go to Oxford later, he didn't get back in time.
Bill learnt that Sir Roy Robinson's son was a fighter pilot and Wing Commander D.F.C. He was also the first Britisher to win the Croix de Guerre (Cross of War) Belgian. He was declared believed killed and nothing had been heard of him for two years.
In early September Bill drove the Chairman to Scotland where they spent six days visiting the Scottish forest areas meeting the local foresters and inspecting the needs of the forests for funds etc. as after the war it was approaching the time for the government to consider new budgets to be prepared. Three days later, they went to Eastbourne in Southeast England to visit the Duke of Devonshire who was the President of the English Forestry Society. He had been in Australia before the war sometime as the State Governor of NSW Bill believes. They arrived there in time for lunch. There were also 2 daughters and 3 friends and his wife Lady Devonshire with him. Bill and Sir Roy drove the Duke out to see some forests after lunch and then came back for tea and stayed the night. Next morning they had a look round the estate woods and advised him what to replant and how best to improve the areas logged for the war effort. After lunch they returned to Guildford.
One day the Chairman suggested to Bill, he might write an article on a line thinning project that was on the go, and had been an experiment for a few years. It involved a plantation of Corsican Pine Trees planted in East Anglia forest. The seedlings had been planted in rows 4 feet apart, which were too close together to be left for the final crop. The plantation was now 20 years old and had been subjected to several degrees of removing a complete line of trees. Bill contacted a forester named Phillip Gough who was familiar with the operation, and together they worked on the project. When completed, the article, with photographs and illustrations was printed in the Empire Forestry Journal, under their joint names. Sometime afterwards a Swedish forestry student at Oxford received permission to translate the article into the Swedish language.
OXFORD UNIVERSITY
Towards the end of the year, Bill was still with Sir Roy Robinson acting as a chauffeur, etc. but was finally persuaded to enter the School of Forestry at Oxford to study for a Diploma of Forestry - the subject being as Professor H.G. Champian suggested - the Identification of English Trees from Aerial Photographs. He began the course in February 1946. To accomplish Bill's Diploma involved travelling to the RAF photographic library at Maidenhead and viewing photographs of suitable areas regularly photographed by training aircraft during the war, then checking areas on the ground with the owner's permission , to identify the species in flower at the time. He had to buy a motor bike to enable him to travel.
Bill completed his Diploma by the end of October and it was passed, and so he returned at last to Australia in time to witness the Melbourne Test Cricket match before reporting back to the Forests Commission for duty again, after Christmas 1946. It was good to be back home and be for a while with the family again.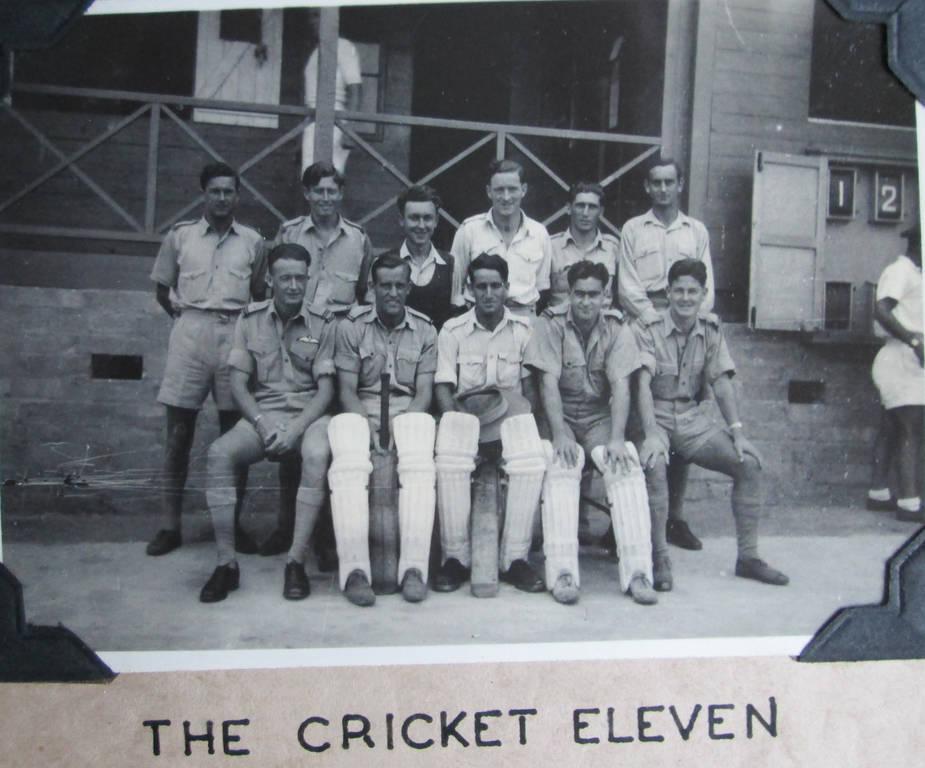 AFTER THE WAR-1947
When Bill resumed employment with the Forests Commission after the war he spent a short time again in Head Office before being posted to Taggerty District to assist Roly Parke who had not long returned from England where he had been in the army with the 2nd Forestry Company. The Commission had anticipated a possible busy fire season and Taggerty was a central area to provide assistance if required. However, Keith McRae at Mildura became hospitalised, and being single, Bill was transferred to Mildura to replace him for a couple of months until Keith was able to resume again.
STAWELL
Bill was transferred to Stawell in 1948. It was a district with a large area, including the Grampians as only a small part of the total area. There were also 4 overseers and 6 other men employed. One of the troubles was a couple of gangs who kept trying to steal thryptomene in flower in winter from the Grampians for the market in Melbourne. One man, the leader of a crew was apprehended and after prosecution, ended up in gaol for a week. Bill spent most of his weekends playing cricket or football for local teams.
CASTLEMAINE
1948. Next move was to Castlemaine where the District Forester had died recently and Bill had to take over. He was at Castlemaine about 18 months and again played cricket and football for local teams at the weekend and attended the Methodist church on Sundays. The main forest operations consisted of supplying firewood to the vast numbers of people at that time in Melbourne who had to live on sustenance and forests had to employ immigrants on 2 year contracts, in camps to thin the forests to supply the firewood, which was then transported by train to Melbourne.
WOODEND
Following Castlemaine, Bill then went temporarily to Woodend. There was another camp of migrants there who were employed on other silvicultural improvement works. While at Woodend Bill had to prepare to conduct a Forest Foreman's school at Kinglake West. Most of the applicants at the Foreman's School were employed forest workers who were seeking more responsible employment. There were 23 applicants and all passed the course except one. There were 2 other 16 year old boys that were considered to be too young to be promoted to Staff foremen until they were 2 years older, and were re-employed with that assurance.
WOODS POINT
In 1950 Bill was appointed to the Woods Point Forest District and stationed at Matlock. There was a Forest Overseer there as an assistant and a camp of 5 men, and a Fire Lookout man in the fire season.
One event that occurred was a lightning strike fire that occurred at the top of Mount Terrible between Woods Point and the 10 Mile between January 28th and the 1st February. Additional crews and 2 bulldozers were recruited to arrive from Taggerty to form breaks and to burn back onto the fire. On the afternoon of the 1st February at 4.00pm approx. 1" of rain was received and completely quelled the fire. The main operations consisted of supervising sawmilling operations of fire killed timber from the 1939 fires as the whole of the forest being Mountain Ash was completely killed, and still being salvaged for pulping, case- making, timber, and saw-milling timber.
The most important event was that it was here, that he met Betty Rae who was the office girl who worked in the office in the Morning Star Gold Mine, and at times operated the petrol pump at her Uncle Niel Ross's garage. Niel was the proprietor. He also persuaded Bill to replace his little old Austin 8 HP car for the 1st model Holden FX that was produced with all its accessories, mudguard markers, radio. Fog lights etc. that was on the 3rd November 1951.
Bill continued to supervise the Woods Point District from Matlock through the winter of 1952 which turned out to be a bit devastating. Falls of snow up to 2 foot 6 inches deep often blocked the roads, caused breaks in the phone line, and when the melting snow slid off the sloping roof of the house, it pushed the stove chimney over, the stove should have been put at the end instead of the sloping side of the house. Although the truck was in a partly open shed a frost combined with the snow, froze the water in the engine and caused it to crack and require a new engine. Also with dead trees everywhere on the sides of the roads keeping the roads clear of fallen trees was very difficult and constant.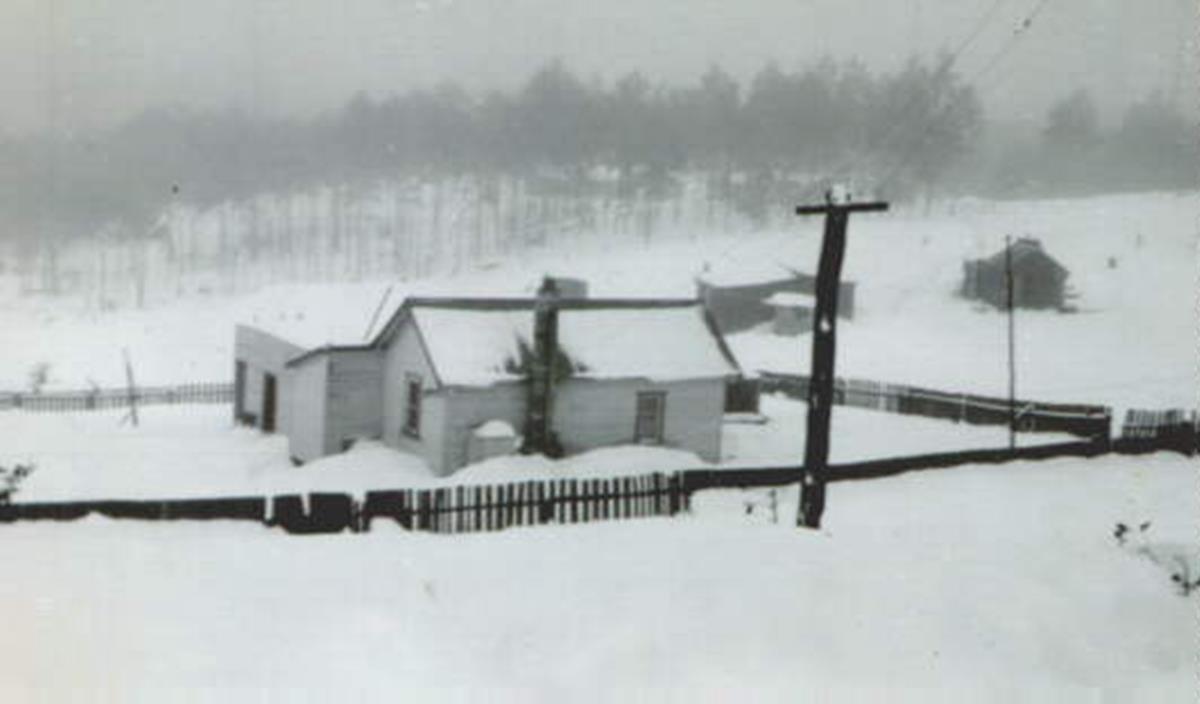 BENDIGO-BEAUFORT-MIRBOO NORTH.
On the 4th August 1952, Bill was again transferred, this time to Bendigo, to temporarily replace a forester Ingle who had gone on 3 months long service leave. When he returned from leave Bill also took a fortnights leave. When he returned to work he had to report to Beaufort to help Stan Butler for a while. Bill's next posting was to Mirboo North to relieve for the Officer there till the end of the year.
Mirboo North was the district in which the Wilson's Promontory National Park was located and Bill's stay there was fairly routine till the absent Forester returned about Christmas time. During the Christmas New Year holidays, that is on the 3rd January, 1953. Bill and Betty became engaged to marry.
On 5th January 1953 Bill was transferred to Dimboola in the Western Division.
At first Bill batched at Wail forest nursery where he occupied a hut for a while until he found a house in the town. The Dimboola forest district included all the Crown land and reserved forest west of the Henty highway to the South Australian border, and north of the Casterton boundary in the South, to the South of the Mildura boundary in the north. It used to take in the Little Desert – now National Park, and the Big Desert. The importance of the Wimmera Nursery at Wail, about 5 miles from Dimboola was that it provided plants suitable for growing in Mallee and Wimmera, which is a semi-dry climate area.
On March the 15th 1953 Bill managed to find a suitable house to rent, well located and not long built by a local builder, and Bill moved in to occupy it. Arrangements were then made for the wedding to take place on the 24th of October 1953. For the honeymoon they hired a caravan, and drove via Geelong to Adelaide, visiting relatives on the way, through Adelaide and back to Melbourne over a period of 3 weeks, then settled in to their home and back to work again in Dimboola.
Again Bill played cricket and football with local teams at the weekends and attended the Methodist Church on Sunday.
The work at Dimboola was very interesting. There were 3 sawmilling operations, in the vicinity of the Wimmera River and the 2 lakes etc., and the selection of trees to be felled for sawmilling had to be controlled for improvement of the forest, and the variation of the different forests and reserves, and works involved kept changing.
They were at Dimboola for 2 and ¾ years and on 20th September 1955 they had to transfer to the opposite end of the state and a contrast in climate and forest types. They went to Cann River District to live at Noorinbee. Rod, their 1st son had been born on the 21st July at Dimboola Hospital on Bill's 37th birthday, and Rod was just 2 months old when they had to move. The Forest District was extensive, from the sea in the south to the border with New South Wales in the north and half way to Orbost in the west. The majority of the area was high dense forest throughout and only small town facilities. The nearest larger town was Orbost 60 miles away
There were half a dozen sawmilling or logging interests operating which had to be supervised. The staff consisted of an assistant Forester, a female office clerk, a leading hand and 5 men in a camp at Noorinbee.
The main difficulties began with the lack of facilities for a mother with a 2 month old baby, remoteness, no electricity and Betty didn't have a driving licence, but this was soon rectified with a policeman who was stationed at Cann River only 5 miles away. Later on an electric light plant no longer needed somewhere else was supplied but no-one in the distant towns was interested in quoting to install it, so Bill did it himself and put the light onto the house and the camp.
The other main troubles in autumn and summer were the known grazier fire bugs of whom there were several. There were no fenced areas in the forest except along the boundaries with private property. There were no licences for grazing in the forest. On certain hot days with wind in the right direction, patches of forest would get burnt, and perhaps be enlarged later on. It was impossible to catch the fire bugs in the act. You may have had a suspicion but you cannot act on a suspicion. In 1956 they had several fires of which 2 or 3 were probably deliberately lit, but the others could have been lightning strikes. They were all confined to the forest.
CASTERTON
After nearly two years at Noorinbee they received another statewide transfer to Casterton in the Western District, where they were allowed to stay put for 7 years on 14th June 1957, until October 1964. Linden, their daughter was born at Casterton on 28th November in 1958 and Neil on 30th June 1964. Bill became a Rotarian for the first time at Casterton and followed up at Horsham, and Bendigo later.
THE BIG TREE
Another event occurred that pleased Bill was when he was made aware of a large Redgum tree standing alone on Tom Bilston and his brother's property and it was very impressive, and apparently impressive to others.
One Monday morning when the men came to work they contacted Bill to let him know that they had heard that the Sawmill had permission to remove the timber on Bilston's property. Bill contacted Tom Bilston and the Sawmiller. Tom was sympathetic with the concern and interested, so Bill went to see the Sawmiller and he agreed that it would be expensive to cut it down, cart it to the mill and convert it to timber. He would have to weld 2 crosscut saws together to make them long enough to operate it to saw it through. The result was that the Forest Commission paid the owner the Royalty value of the tree, the owner donated an acre of land round the tree to be Reserved Forest and it is still standing, and listed as a "Significant Tree" in the State register.
The Big Tree save by Bill
Bill was still playing cricket and played with the Sandford Club on two occasions in inter-district matches. There were two fairly extensive fires in the District but were brought under control eventually in the forest. Both were suspected as deliberately lit, but without proof. On the 1st October 1964 Bill was promoted to Assistant Divisional Forester, and posted to the Divisional Office at Horsham to assist the Divisional Forest Officer in the Western Division.
HORSHAM.
The work now involved more Regional meetings, visiting districts to confer with District Foresters, reports etc. and land applications.
On Friday the 18th June 1965, following the death of the Assistant Divisional Forester at Bendigo, the Northern Divisional office, Bill was again transferred to Bendigo, this time to assist the Divisional Forester.
The Northern Division contained the Districts of Cohuna, Barmah, Shepparton, Rushworth, Heathcote, Bendigo, Castlemaine, Maryborough, Dunolly, and St Arnaud.
MALLEE FOWL
The Wychitella forest near Inglewood was a habitat for several Mallee Fowl which existed there. In the Bendigo District, there had in the past been about 16 or more seen. A bushfire through that whole habitat was probably the cause of their dismissal. The Box Ironbark and Mallee forest areas have had no similar fires since. Bill decided to attempt to re-introduce the Mallee fowl. With 2 or 3 helpers and the help of a retired poultry farmer, he and Bill acquired about 100 Mallee fowl eggs and incubated successfully some 60 plus chickens and raised them in a couple of poultry sheds without poultry till they were about 6 weeks old. Then they were distributed about 5 at a time to about 12 locations where old Mallee fowl mounds had been located. Afterwards we received only about 3 or 4 reports of mature birds being sighted and one killed on a main road but no observations of any active mounds have come to light.
There was a great variety of plants and birdlife in the various forests in those times, but over the last ten years of severe drought, millions of birds have disappeared and only common birds such as Magpies, Ravens, Parrots and Red Wattle Birds that feed on seeds or in towns have survived.
Bill retired from the Forests Commission in 1978, and had purchased a house in Strathdale, Bendigo about 12 months in advance and had moved into it previously. Since then his main occupation, apart from family matters has been to continue his interest in the natural environment. He has sold over 2000 tape recordings of the two bird tapes he produced, and taken 100's of photographs of native birds and given a number of talks to Bird Observer Clubs, Including St Arnaud Bird Observers, Deniliquin, Church Groups, Probus Club and Rotary Club and others.
In later years Bill teamed up with a bird photographer friend who came from Orbost, Dr David Hollands. He and his wife were doctors who operated the medical practice in Orbost. He is not only a very capable bird photographer but also an interesting and fluent writer. Bill met him through another Bird Observer who was able to tell him Bill could help him to find some nocturnal birds he wanted to photograph. Bill helped him with the Powerful Owl, Tawny Frogmouth, Owlet nightjar and Spotted Nightjar.
David has produced 5 outstanding books on birds viz. 1. Eagles, Hawks and Falcons, 2. Birds of the Night, 3. Kingfishers and Kookaburras, 4. Owls, Journeys Round the World and 5. a revised edition of Eagles, Hawks, and Falcons. The stories that describe his adventures to obtain them are full of interest and so well described. Bill and sometimes Neil and others in Bendigo found and helped David to locate the Owls, Tawny Frogmouths, Spotted Nightjars, and Owlet Nightjar that occurs in this area of the country. Bill generally kept him company to assist for the many hours at night he was set up in the bush in his tower which he had brought from Orbost. David also pictured Bill at one of their campfires in his recent book "Owls, Journeys Around the World" in the Australian section.
OTHER ACTIVITIES IN BILL'S LIFE
He was Secretary of the District Scouts Association when Rod and Neil were members, Rotary Club, then a Probus Club member, and a member of the Arnold Street Uniting Church. He was Secretary of the Whipstick Forest Park Committee and a member of the Bird Observers Club which was part of the Field Naturalists Club.
As a member of the Theatre Organ Society for several years, Bill helped to renovate a large expensive Christie Theatre Pipe Organ, but after several years attempting to persuade the Bendigo City Council to provide the cost for installing it in the Eaglehawk Town Hall, the Society decided to disband and the organ has been transferred to the Victorian Organ society in Melbourne for them to find a situation for it.
Bill was also a member of the Australian Wild Life Sound Recording Group of about 60 members Australia wide including 3 people in England, and 2 in USA. When the Group became incorporated in 2003, Bill was elected to be its 1st President from October 15th 2003 to 14th October 2005.
Bill enjoyed the connection with the AWSRG and attending the annual workshops which were hosted in different locations in Australia, until his health prevented him from travelling long distances.
Bill died peacefully after a long illness aged 96 years on 1st Dec 2014 with his beloved Betty and Neil by his side.